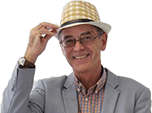 Mitsubishi Evo VI (1996–2001)
Last updated 25 August 2016
Very quick in a straight line and seemingly no need to slow down for corners. A superbly entertaining, safe and rapid point-to-point car.
Rust, bodged crash repairs and suspension damage are all potential hazards.
Updated 1 January 1996
Mitsubishi Evo VI launched
Hat-trick, three wins in a row Tommi Makinen World Rally car, officially imported by Mitsubishi joint venture with Ralliart. £31,000 280 bhp EVO VI reckoned to be better than the best Imprezas,...
Introduction