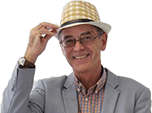 Review: Mitsubishi Evo IX (2005 – 2008)
Rating:
Brilliant handling, traction, roadholding and acceleration. Peerlessly quick point-to-point car in all weathers.
You may need Tommi Makinen's credit card to run one. Your driving licence may be in danger. Careless maintenance will mean big trouble.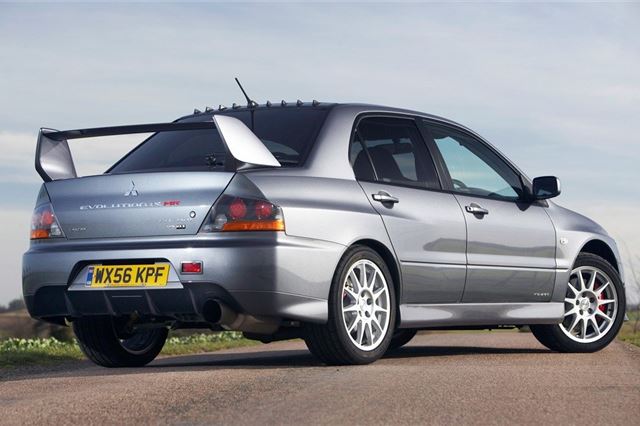 Recently Added To This Review
1 July 2006 FQ 360 announced at the London Motor SHow
FQ-360 made debut at London Motor Show in July 2006 with first deliveries September 2006. Full Evo model range now Mitsubishi Lancer Evolution IX FQ-300 £28,039 Mitsubishi Lancer... Read more
1 January 2005 Mitsubish Evo IX launched
For EVO IX, Mitsubishi carried over Bilstein suspension and Active Centre Differential of the EVO VIII MR range, with new rear springs which reduce height of car and enable 'Super Active Yaw... Read more
Mitsubishi Evo IX (2005 – 2008): At A Glance
I'd driven EVOs before. Most memorably an EVO VIII FQ400, on an unfamiliar track, with an instructor who kept grabbing the wheel to show me the lines, in a blizzard. At times I couldn't even see the sides of the track, never mind the next corner, so don't ask me about that car.
The EVO IX is the latest and last of a long line of EVOs, which began, logically enough, with the EVO 1, a 247bhp all wheel drive car built to qualify for FIA Group A rally regulations and get out there and fight the Imprezas.
The EVO II arrived in 1994, with 256bhp and, over the years, progressed to the EVO VIII, the ultimate incarnation of which was the FQ400. In case you were wondering, 'FQ' does mean 'very quick': 0-60 in under 4 seconds and a top speed rev limited to 157.
What's the Mitsubishi Evo IX (2005 – 2008) like to drive?
For the EVO IX, Mitsubishi has carried over the Bilstein suspension and Active Centre Differential of the EVO VIII MR range, with new rear springs which reduce the height of the car and enable the 'Super Active Yaw Control' to work better. MIVEC variable valve timing is new to the EVO, improving breathing at high revs and throttle response from low engine speeds. Outside there are subtle revisions to the front grille and rear bumper diffuser, a carbon fibre look to the spoiler and interior trim, and new Enkei 17" 5-spoke alloys with ADVAN AO46 235/45ZR17 tyres. What you can't see are the aluminium roof and side impact bars that complement the aluminium bonnet introduced on the EVO VIII.
The first thing that stuck me about EVO IV FQ320 Serial Number 002 was how old-fashioned it is. Used to a new C-Max with its state-of-the-art combined radio/CD player and satnav, the little DIN fit radio harked back to the 20th Century. And, apart from the front bucket seats, the drilled pedals, the leather wheel and the tiny 180mph speedometer, the rest of it is pure Lancer, like the bargain-priced estate car I tested a few months ago.
But already the neighbourhood kids were admiring the massive rear spoiler and 5" exhaust pipe, yelling, "cool car, mister". And, of course, that's a lot of what this car is about. You can burble through town at 25mph in 2nd or 3rd like a drug dealer and more than a few eyes will be upon you, knowing you have wheels that could out-drag a Ferrari if you wanted to. So there's no need to open all the windows and turn the (optional) sound system up loud, please.
It's very tractable and very happy just tootling along like this. No sudden outbreak of temperament. Unless you stick the boot in, of course, whereupon it explodes from 25 to 80 in what seems like 3 seconds. And that's what the car likes. You can feel the electronics cutting in making it more controllable. The steering sharpens up. The whole thing becomes alive.
The point of power like this is it enables safe overtakes and gets you out of trouble very quickly indeed. But, though this is probably the fastest point to point car you could buy, you simply cannot drive it to its full potential on busy public roads. You've got to find an empty, twisty back-road somewhere early in the morning when there's no one around, pump some adrenaline and risk your licence. Or confine your fun to track days.
Day-to-day means pootling along in the left or centre lane being overtaken a lot and averaging around 20mpg on Superunleaded. And if you get stuck in an F Queue on the motorway you can actually watch the fuel gauge needle moving downwards.
So yes, you could raise your voice a few octaves and endlessly debate the finer points of the way the car goes and handles against the latest Impreza WRX STI. Yes, you might occasionally put it to the test neck-and-neck at a track day. But really an EVO IX is young man's status symbol, to park outside the Slug & Lettuce while he doesn't drink anything alcoholic inside. Hopefully someone in there will be as impressed as the neighbourhood kids.
See also