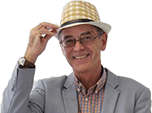 Mitsubishi Colt (1989–1992)
Last updated 25 August 2016
Cheap to buy now and mechanically reliable with timely servicing.
Rusts and body parts are expensive.
Updated 1 September 1989
New Mitsubishi Colt launched, distinguished by its grown-up styling
Pleasingly-styled along same lines as larger Galant and Lancer 4-door and 5-door. Better looking than Lancer. Engines: 1,298cc 68 bhp; 1,468cc, 74 bhp; 1,596cc, 123 bhp GTi 16v grew to 1,836cc...
Introduction