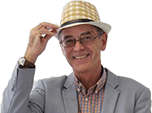 Mitsubishi Airtrek (2003–2006)
Last updated 25 August 2016
Lancer-based crossover. Strong performance.
Very few around and expensive to insure. Finding parts is a problem.
Updated 1 January 2003
Lancer-based crossover introduced
Lancer based 'crossover' mid-size SUV/estate car based on US Outlander model officially due in Europe with revised suspension, 2.0 litre and 2.4 litre GDI engines and different name from April 2003. ...
Introduction
Owners' reviews
perfect blend between a powerful sports car and a luxurious SUV.