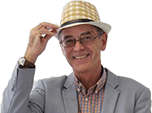 Lexus SC (1991–1998)
Last updated 5 May 2015
Plush, comfortable cruiser. Can be good value if you're selective.
Starting to be afflicted by old car problems now. Some imports have a dodgy spec.
Updated 12 January 1991
Luxurious, Ford Thunderbird like coupe with the Lexus LS400 running gear. Sporty version has a 2.5 litre twin turbo straight six. Quite a lot of car for the money on the used market.
Introduction