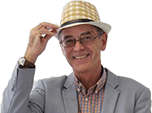 Lexus LF-C (2003–2004)
Last updated 5 May 2015
Early supercar concept from Lexus with smooth shape.
Was only ever a concept.
Updated 22 March 2003
LF-C concept seen at 2003 Tokyo Show and 2004 Bangkok Show gave a hint of what the new Lexus flagship might look like. Actual car is more chunky and traditional LS like. Apparently to have option of...
Introduction