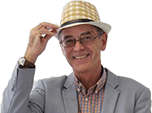 Lexus GS300 (1998–2005)
Last updated 5 May 2015
A deeply satisfying car to own, say those who should know best. Plush, comfortable, superbly built and refined.
Curious styling. A 5-Series or E-Class drives better and carries more status.
Updated 23 January 2012
Combined brake master cylinder and ABS/ESP module prone to failure after 10 - 12 years and costs £3,000 from Lexus UK or £1,800 sourced from Japan, effectively making the car an economic write-off....
Introduction