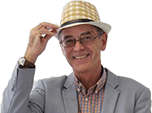 Lexus CT 200h (2011–)
What's good
25-05-11: Awarded 5 Star NCAP safety rating: 94% Adult Protection, 84% Child Protection, 44% Pedestrian Protection and 86% Safety Assist, total average 83%.
What to watch out for
11-05-11: DO NOT JUMP START. Hybrids should be trickled charged, not jump started (bulletin from Toyota how to do it correctly). If a recovery agent connects jump leads directly to either hybrid battery and than to his battery the sudden charge can damage circuits with in the hybrid system (not necessarily the ECU). It seems that not all recovery companies are familiar with the correct jump start process . Damage can be caused which will not be apparent at the time.
20-07-2015: On a May 2012 Lexus CT200h, 6 weeks out of warranty, the central display that controls the sat nav, fuel consumption,telephone,radio etc failed with the message 'cannot read data consult your dealer'. The Lexus dealer discovered the system needed a new hard disc. The cost of which would be around £2,500. After further conversations the cost was reduced to £1,518 when Lexus supposedly agreed a discount as the car was only 6 weeks out of warranty. This is very surprising. If the disc failed without any intervention by the owner, Lexus would normally put its hand up and replace the unit FoC.
Recalls
12-9-2016: R/2016/153: 2011 to 2012 Lexus CT200h: Curtain shiled airbag may deploy inintentionally. On affected vehicles the curtain side air bag inflator may have a crack in a weld. If this crack propagates gas may leak and in certain conditions partially in inflate the air bag. Fix: On affected vehicles install retention brackets on the curtain shield air bag inflators. VINs: 01000010 to 03013901 and 02000110 to 02103831. Build dates: 10-10-2008 to 27-4-2012.
22-9-2016: R/2016/152: 2011 - 2012 Lexus CT200h. Fuel may leak. The vehicles are equipped with a fuel evaporative emission control unit (canister) assembled to the fuel tank. There is a possibility that a crack could develop on the resin channel for the emission gas flow due to an improper shape of the channel edge at that location. The crack could expand over time, and eventually fuel may leak from the crack when the vehicle has a full tank. Fuel or fuel vapour in the presence of an ignition source could increase the risk of a vehicle fire. Fix: Recall the vehicles that are likely to be affected and replace the fuel suction plate sub-assembly. VINS: 02000007 to 0E073365; 02000110 to 02233251; 01000105 to 01015894. Build dates: 27-4-2006 to 29-9-2012.
22-01-2018: R/2017/332: Possibility of a fuel leak. There is a possibility that the resin weld between the fuel tank and the fuel inlet pipe may be insufficient because the fuel tank and fuel inlet pipe were misaligned during the manufacturing process. Fix: On affected vehicles replace the fuel tank with a correctly manufactured version. VINs: JTHKD5BH#02293377 to JTHKD5BH#02303423. Build dates: 21-11-2016 to 07-04-2017.
We need your help with our latest Satisfaction Index, so that we can help others make a smarter car buying decision. What's it like to live with your car? Love it? Loath it? We want to know. Let us know about your car - it will only take a few minutes and you could be helping thousands of others.
Help us with the Honest John Satisfaction Index now