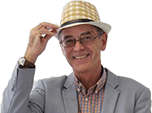 KIA Sportage (2005–2010)
Last updated 21 November 2018
Model History
May 2005
New Sportage based on Hyundai Tucson. Has 112PS 2.0 litre common rail diesel with 245Nm torque from 1,800 - 2,500rmp, 140 PS 2.0 litre petrol engine or 175PS petrol V6. Can be ordered front wheel drive only (in some markets), or four wheel drive.
Four wheel drive distributes power evenly 50/50 front and back. All come on 16" wheels with 235/60 R16 tyres. All have ABS with EBD. In UK Janaury 2005 from £15,000, with two wheel drive model possibly arriving later at from about £12,000. Handles as well on the road as a RAV-4. KIA showed a hydrogen fuel cell (FCEV) version at the Paris Show in September 2004. Diesels from a bargain £15,695 for the 2.0 CRDi XE manual (automatic £16,695). Higher-specified XS manual £17,195 (automatic £18,195). 4,350mm x 1,840mm x 1,730mm.
November 2007
2008 Sportage announced. Now built in Zilina, Slovakia, in the same factory as the Cee'd, the 2008 Sportage has a new front bumper, grille, wing mirrors and headlights. PAS has been re-calibrated to be more responsive while new dampers provide a firmer ride with less body roll. Braking power has been increased with a change from 15-inch to 16-inch brake discs, transmission ratios have been adjusted and the towing limit has been increased to 1800kgs.
All seats have been remodelled to cater more for European shaped drivers and passengers and indicator stalks have been moved to left side of the steering wheel in response to customer feedback, now used to having the indicators on the wrong side for RHD.
Entry level is XE, XS adds more kit, range topper is called TITAN, offering ESP, electric sunroof, privacy glass, heated seats and automatic rear view mirror.
Two-wheel drive version also available bringing the entry level price down to £13,995 on-the-road. A diesel-automatic 2WD is also be available. 2008 Sportage come with a seven-year, 100,000-mile warranty and an improved corrosion warranty of 10 years. Diesels available November 2007, petrol from early 2008.
Full on-the-road price list for the 2008 Kia Sportage:
2.0-litre XE 2WD 140 @ 6000 184 @ 4500 190 35.3 £13,995
2.0-litre XE 4WD 140 @ 6000 184 @ 4500 194 34.4 £14,995
2.0-litre CRDi auto XE 2WD 138 @ 4000 305 @ 1800 - 2500 210 35.3 £15,995
2.0-litre CRDi XE 4WD 138 @ 4000 305 @ 1800 - 2500 187 39.8 £16,195
2.0-litre XS 4WD 140 @ 6000 184 @ 4500 194 34.4 £16,495
2.0-litre CRDi auto XS 2WD 138 @ 4000 305 @ 1800 - 2500 210 35.3 £17,495
2.0-litre CRDi XS 4WD 138 @ 4000 305 @ 1800 - 2500 187 39.8 £17,695
2.0-litre TITAN 4WD 140 @ 6000 184 @ 4500 194 34.4 £17,795
2.0-litre CRDi TITAN 4WD 138 @ 4000 305 @ 1800 - 2500 187 39.8 £18,995
2.7-litre V6 auto TITAN 4WD 173 @ 6000 241 @ 4000 237 28.2 £19,995
List Price from
£20,305
Buy new from

£17,037

Contract hire from

£199.91

per month