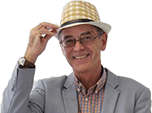 Infiniti Q60 (2016–2018)
Last updated 11 February 2019
Kerb weight
1722–1892 kg
Warranty
3 years / 60000 miles
Servicing
15,500 miles
Driving
The Infiniti has lots of clever technology on board, not least when it comes to the steering. Go for a Sport and you get the second generation of what Infiniti calls 'Direct Adaptive Steering'.
This is a steer-by-wire system - in other words there's no actual mechanical link between the steering wheel and the wheels on the road, instead it's controlled by electronics.
While it sounds very advanced, steer-by-wire steering has not proved very popular in the past. We have criticised the Direct Adaptive Steering system in the Q50 but Infiniti says this second generation system has undergone 'significant re-tuning to enhance steering feel and feedback without compromising comfort'.
And there are no fewer than seven steering set-up modes. The problem is, despite all those settings, not one of them actually feels particularly natural. The Q60 steering is always over-assisted and artificial, which is a shame as the car actually handles quite well in terms of grip and body control.
It never feels particularly at home when driven with gusto or pushed into a corner, instead it's far happier at a more sedate pace. Well, it would be, were it not for the ride. The suspension is very busy and the Q60 is seemingly unable to settle down on anything except a perfectly smooth surface.
On 3.0 Sport models, you get an electronic suspension system, called Dynamic Digital Suspension. It's designed to monitor the vehicle's body roll, pitch and bounce rate and help reduce unwanted steering feel and vibrations. It certainly is an improvement on the standard set-up, but still doesn't solve the problem of the unsettled ride.
That's not to say the Q60 can't move along at a fair old lick. The top 3.0-litre engine has more than 400PS and will accelerate from 0-62mph in 5.0 seconds. It also sounds good with a nice, if not overly loud, exhaust note.
While it's good in a straight line, what hampers the Q60 is the seven-speed automatic. It's standard with both engines but is hesitant to change down and never seems to be in the correct gear. That lack of response makes the Infiniti frustrating if you're trying to drive it quickly. However, that's not to say the changes aren't very smooth when not rushed.
If you don't need all the power of the V6 engine, Infiniti also offers a slightly more sensible four-cylinder 2.0-litre engine with 211PS. Borrowed from Mercedes-Benz, this is rear-wheel drive (unlike the four-wheel drive 3.0-litre) and provides better economy, although with a claimed 41.5mpg - and something around 33mpg in real world driving - it's hardly frugal.
Engines
| Engine | MPG | 0-62 | Top speed | CO2 |
| --- | --- | --- | --- | --- |
| 2.0T Automatic | 42 mpg | - | - | 156 g/km |
| 3.0T Automatic | 30–31 mpg | - | - | 208 g/km |
Buy an Infiniti Q60 from £30,998