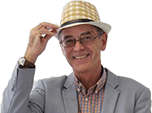 Infiniti Q50 (2013–)
Last updated 28 March 2017
Offered with a Mercedes Benz 2.1 litre diesel engine with impressive 400Nm torque. Good claimed economy. Hybrid version offers strong performance.
Vague handling. Diesel engine is noisy. Slow shifting seven-speed automatic.
Updated 16 December 2015
Q50 updated
The updates include next-generation ride and handling technologies and all-new advanced turbocharged V6 powertrains. Making its debut on an Infiniti is the company's second-generation Direct...
Introduction
Infiniti has struggled to make an impact in the UK. The luxury brand from Nissan was billed as a rival to Lexus, but has so far failed to ignite much interest. Show the average person on the street a picture of an Infiniti and they're unlikely to recognise it. 
Not that Infiniti is aiming to be a mainstream brand - it's happy to carve out a niche - but even then it needs to sell cars, especially here in the UK. And the new Q50, a BMW 3 Series size saloon, is the first step in a plan that will see the Infinti range more than doubled in the next five years with twice the number of engines available.
Given that Infiniti wants to make more of an impact, it's somewhat of a surprise that the Q50 is fairly generic in its design. There's more than a touch of Lexus at the front while the back is reminiscent of the latest Mazda6. The brand claims that it wants to be different from other premium brands when it comes to styling, but the Q50 is inoffensively ordinary.
In terms of price, the Q50S Hybrid is £40,000 - around the same as a BMW ActiveHybrid 3 - and it comes well equipped as you'd expect with pretty much every bell and whistle you'd want. Opting for the all-wheel drive model adds a further £1625.
The 2.2d on the other hand starts at £27,950 - slightly cheaper than an equivalent Audi A4 and considerably less than a Mercedes-Benz E-Class with the identical engine. The Q50 is a decent effort by Infiniti and certainly an improvement on the G saloon it replaces, but there's little that makes it stand out and nothing to really recommend it over a competitor car.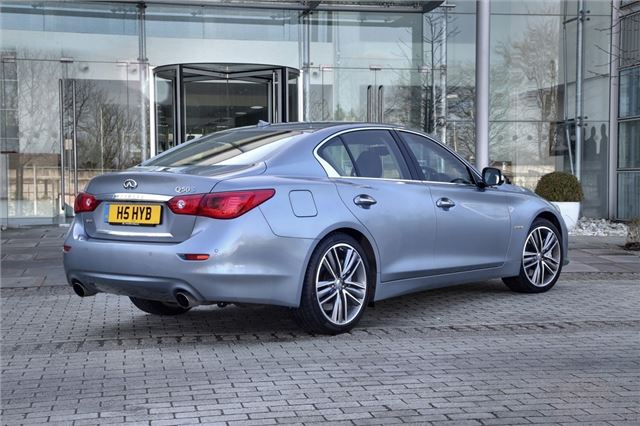 Owners' reviews
Worth serious attention as a used buy