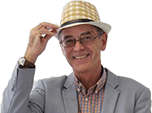 Hyundai Trajet (2000–2006)
Last updated 3 October 2016
Seven seats, with the back five all individually removable. Air conditioning standard on all models. Plenty of useful cubbies. Reasonable economy.
Bland styling and unremarkable to drive.
Updated 15 March 2013
Letters from Hyundai received by known owners of Trajets that on Trajets now older than 10 years the waxoiled suspension parts could only be expected to last to 10 years and once that age was reached...
Introduction
Owners' reviews
This is a very easy car to drive and quite reliable.