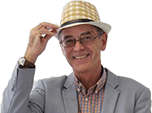 Hyundai Sonata (1994–2001)
Last updated 3 October 2016
Plenty of creature comforts and gave years of trouble-free use. Cheap to buy.
Ageing now. Can't hold a candle to the Europeans for image or road manners. People will think you're a minicab.
Updated 16 June 1998
Revised again in June 1998 when V6 went down in size to 2,493cc, but up in power to 160 bhp. 2.0 litre fours also back up to 136 bhp. Still not the subject of any rave reviews. Facelifted for 2001...
Introduction