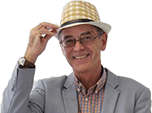 Hyundai i-mode (2009–)
Last updated 3 October 2016
MPV concept that provided styling cues for future Hyundai models.
Not for production.
Updated 12 February 2009
Hyundai i-mode launched
Originally shown as a six-seater MPV concept at the Geneva Motor Show in 2008, the i-mode was officially launched 12 months later with the debut of the new 2.2-litre R diesel engine with two-stage turbocharging....
Introduction