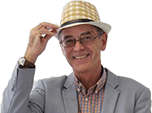 Hyundai Grandeur (2009–2011)
Last updated 5 May 2015
High level of standard equipment. Very comfortable ride.
Unheard of by nearly everyone. Thirsty 3.3-litre V6 engine.
Updated 12 March 2009
New Hyundai Grandeur launched
New model gets six-speed automatic transmission and transaxle. Other equipment include a new 3.3-litre V6 petrol engine, with 12 per cent gain in fuel economy. Acceleration is improved, with 0-62mph...
Introduction