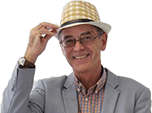 Hyundai Grandeur (2006–2009)
Last updated 5 May 2015
16' Korean limo with 235PS chain cam V6 and 5-speed auto. Drives and handles surprisingly well. Decent 27.5mpg.
Very few in the UK.
Updated 12 March 2005
Hyundai Grandeur launched at the Geneva Motor Show
Very good looking XG30 replacement, with luxurious interior and good driving position. Power comes from 3.3-litre chain-cam V6, with 233PS. Prices start at £27,100.
Introduction
Chances are the Grandeur is a car you've never seen or even heard about. It's imported in very limited numbers, to order only and the loan of this one was a rare privilege. I first became aware of it at the UK launch of the Hyundai i30, when Ken Lee, Hyundai Motor UK's President, turned up in one. Nice shape, I thought. Luxurious interior. Popped the bonnet and found a transverse 3.3-litre quad-chain-cam V6 lurking underneath. So, naturally, I expressed an interest. The old Hyundai XG30 was a reasonable enough luxo-barge. But Hyundai has moved on since those days. So how much better could the Grandeur be?