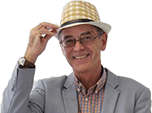 Honda CR-V (2012–2018)
What's good
2012 CR-V awarded five-star Euro NCAP safety score, with 93% adult occupant score, 74% child occupant score, 68% pedestrian score, and 66% safety assist rating. 
For Brits who like to listen to cricket reports and Radio 4 while travelling in continental Europe, Honda's CR-V DAB radio installation includes AM/FM and longwave.
What to watch out for
The load area light is in the roof, which is usless when the tonneau cover and or the load shelf is in place because you cannot see anything beneath them at night.
Curiously, the 'ice warning' alert only is activated briefly at +3C. If you are driving and the temperature drops to +3C the ice alert is activated for 2 seconds. It does not continually operate below +3C to warn you.
When the 1.6iDTEC 160 got the 9-speed torque converter auto in 2015, the 2.0iVTEC retained the same 5-speed torque converter auto as before.
2-8-2012: November 2012 registered CR-V 2.2 i-DTEC has suffered recurrent DPF problems since new and has been sitting in Honda dealership for 6 weeks waiting for a cure.
18-8-2013: Report of noisy third gear in CR-V bought September 2012.
12-12-2013: Three complaints from a CR-V Owner: Occasional rubber smell from the heating system. Design fault built into the side skirts, which leads to a build up of dirt between the door and the door sill. Start Stop has never worked due to small mileages driven.
4-1-2014: Seems to be a problem of seals twisting around the rear window.
6-10-2014: Seems to be a problem of Honda CR-V driver's seat height adjustor slowly letting the seat down.
17-10-2015: Report of clutch failure of 2014/64 reg CR-V at 10,000 miles. £2k to replace.
11-2-2016: Complaint of seal of hedlamp washers failing on 2014 CR-V apparently due to a "hard water issue". Problem believed to be an 'O' ring affected in certain parts of the UK - as highlighted in a Honda TSB to dealers in June 2015. They suggest the solution is to part fill the water bottle so that the fluid levels balance.
28-3-2016: Report of November 2015 Honda CR-V 1.6 i-DTEC SR developing recurrent fault: 20.01.2016 "Check System" warning light reported and vehicle to Honda dealer. Warning light cancelled. Mileage 1200. 27.01.2016 "Check System" warning light and no Eco display. Dealer reported fuel sensor faulty and replaced. Vehicle returned 08.02.2016. Mileage 1280. 05.03.2016 "Check System" warning light, no Eco display and navigation screen corrupted. Dealer replaced fuel sensor and cancelled other faults. Vehicle returned 23.03.2016. Mileage 2580.
3-4-2016: Report of electromechanical parking brake of November 2015 CR-V sticking on and sometimes refusing to release.
12-4-2016: Complaint of hesitation of 2014/64 Honda CR-V 1.6 i-DTEC 120PS when cruising at light throttle in top gear at around 65mph (which is just below 2000rpm). No fault light. Reader didn't mention if it happens in cruise. If it doesn't then, probably the electric accelerator switch. Driver is using V-Power.
25-7-2016: Report of clutch and DMF of 2012 Honda CR-V 2.2 i-DTEC failing at 18,000 miles while towing a caravan. Honda said it due to driver error, no component failure found. Honda have offered 50% reduction on the cost of the flywheel as a goodwill gesture but accept no responsibility.
7-9-2016: Complaint of screenwash prone to leaking via headlamp washers if non-Honda approved screenwash is used.
7-12-2016: Complaint of clutch failure of 2013 Honda 2.0 i-VTEC CR-V manual at 37k miles due to a release bearing fault. Clutch and flywheel replaced. Then clutch burned out again at 40k miles, just 3k miles later.
7-1-2017: Complaint of DPF of Honda CR-V 1.6 i-DTEC sooting up after repeated short runs from cold.
10-1-2017: Report that the Chrome Pack applied to the front of Honda CR-Vs creates reflections that affect the performance of the radar for the Active Cruise Control, in particular the automatic braking system. Honda is offering to replace the grill with a standard one, fitted FoC and to extend the warranty on the vehicle in compensation by one year.
15-3-2017: Report of squeaking brakes on new Honda CR-V repeatedly continuing to squeak after callipers re-greased by dealer, Might be same fault with electromechanical parking brake as 3-4-2016.
5-4-2017: Report of noises on overrun from transmission of 2016 Honda CR-V 1.6 i-DTEC 160 9-speed torque converter automatic at 11,700 miles. First noticed on long transcontinental journey. Under investigation by Honda dealer, but no conclusions yet reached.
19-4-2017: Report of 2015 Honda CR-V 1.6 i-DTEC manual needing two replacement clutches.
31-7-2017: Report of Honda CR-V 1.6 i-DTEC being successfully rejected after two replacement clutches failed. Apparently, Honda is experiencing problems with moisture on the clutch plate...so when the car first pulls away..there is a judder. Honda has labelled it a 'characteristic' of the car.
31-8-2017: Report of DPF failure on 2016 Honda CR-V 1.6 i-DTEC at 30,000 miles. DPF being replaced under warranty.
15-9-2017: 2014 Honda CR-V needed new front discs and pads at 44k miles. Also front damper boots had split and required replacing at a cost of £390.
18-9-2017: Another report of a Honda CR-V 1.6 i-DTEC twin turbo failing to regenerate its DPF after 1,800 miles. Owner does 8,000 miles a year, towing a caravan from May to September then mainly pottering about on 3-4 mile runs for the rest of the time. Tried running the engine reasonably hard for 30 minutes, but light stayed on and the next day an extra light told owner to take it to the dealer who carried out a forced regeneration.
18-10-2017: Further report of a Honda CR-V 1.6 i-DTEC twin-turbo sooting up its DPF and failing to actively regenerate after short run use, in this one after 2100 miles.
27-10-2017: Report of judder from drivetrain of 36k mile 2013/63 Honda CR-V 1.6iDTEC 2WD when pulling away after a cold stare. Goes away after a few minutes driving. Dealer thinks caused by condensation moisture on the clutch/DMF that evaporates after the car is driven. See: 31-7-2017.
20-12-2017: Report of clutch problems with 2014 Honda CR-V 2.2iDTEC, first manifested in problems with the cruise control. Honda blamed "driving style".
4-1-2018: Complaint of satnav failure in 2012 Honde CR-V at 50,000 miles. Honda dealer unable to get it working again and quoted £5,445 for a complete new system. Local firm Accutek did some tests and could not fix it. Suggested various alternative systems that could be integrated into the dash for £1,500.
12-3-2018: Insurmountable problem with 2016 Honda CR-V 1.6iDTEC: H as an issue where the vehicle will lose total power as if it has cut out. The sequence is as follows - The Honda connect will crash (so at least owner can now anticipate somethings going to happen) - then almost immediately after that some or all of the dash lights will come on the rev counter drops to zero and the vehicle will loose speed. Then normally a jolt and power is restored (owner assumes there may be some safety mechanism built in?). The problem happens intermittently but must have happened 30+ times since it started in 2017. The first time it happened was enroute to Durham so owner dropped it into a Honda dealer there and they plugged it in and no fault codes were flagged. It has since been with the dealer for a week in Feb and again they could not flag any codes but did some "software updates". On the way back home to Oxfordshire on the 8th March whilst in one of the M25 tunnels at 60-70 mph the same problem happened again and it was the most severe occurrence yet, the car now juddering when it lost power, power steering was lost and the period of loss was longer that any time previously. As car was in a tunnel with now hard shoulderownerI had no choice but to drop the clutch and turn the key. Got as far as Beaconsfield services on the M40, pulled in and called the AA who recovered the vehicle and it has been at local Honda dealer ever since. Interestingly when at the services if owner flashed the lights it would instantly crash the Honda connect, but would not replicate the full fault, however whenhei turned the car off and back on again it had returned to normal. Also every time the fault occurs the start/ stop system say N/A even if have driven for 100s of miles.

18-3-2018: Used 2016 Honda CR-V 1.6iDTEC 120 2WD bought from a Honda dealer. Within 10 minutes, engine management light came on. Buyer returned car and a forced DPF regen was performed. While in the workshop a secondary glow plug issue was advised and owner left the dealer with the engine management light still on and the requirement to go back a second time. Probably due to the way it was driven by the previous owner, but to be safe requires new glowplugs, new EGR and new DPF. If not forthcoming, better to reject the car.
30-3-2018: Further report on 2016 CR-V 1.6iDTEC 120 2WD (18-3-2018). Honda dealer took car due to intermittent cutting out issue, with them for over 2 weeks and they apparently had "intensive" talks with Honda Japan - which resulted in an earthing wire replacement and new battery. Then they road tested it for 181 miles and cutting out fault said to have not occurred again. Vehicle returned to owner and 20 miles later the PGM-FI warning light came on, so back to dealership for diagnosis of glow plug failure. Apparently unrelated to the other electrical issues.
29-5-2018: Report of 2015 Honda CRV 1.6i-DTEC needing a new cylinder head because of a camshaft problem in 2017 and now a problem with the turbocharger.
1-6-2018: Report of severe wear to parking brake "shoes" of 2016 Honda CR-V. Not covered under warranty. However has been one previous report of electromechanical parking brake of November 2015 CR-V sticking on and sometimes refusing to release (3-4-2016).
15-6-2018: Report that instructions for Maps, Google Maps, and Waze, all connected to an iPhone and all working perfectly but do not give audible instructions via the satnav in a 2012 Honda CR-V even though they do in a VW Polo.
16-7-2018: Report of 83,000 mile Honda CR-V 2.2iDTEC auto being diagnosed with metal swarf in the fuel system by the Honda dealer it was purchased from two years previously. Dealer wants to replace the fuel sender pump, all high pressure pipes, fuel rail, 4 injectors, fuel filter and high pressure valve injection pump at a total cost of £6,000. (Must have misfuelled at some point or filled with low lubricity diesel.)
17-8-2018: Report of 2015 Honda CR-V failing MoT because high level LED third brake light had failed. Honda dealer told him they only last 3-4 years.
30-8-2018: Report of driver's seat of 2013 CR-V failing to remain at its highest setting.
31-8-2018: Report that shudder from drivetrain of Honda CR-V can often be due to failing engine or transmission mountings that are reasonably cheap to replace.
4-10-2018: Report of January 2018 Honda CR-V 1.6iDTEC running normally for 4,000 miles, but in the last 1,700 miles the car has used two litres of oil. The light came on after 750 miles with no oil registering on the dip stick. AA attended, found no leaks, put one litre in the engine and 800 to 900 miles later the light came on again and another litre required. 3 visits to the main dealer 6 calls to Honda UK and owner has been told this is with in the "normal tolerances" of the engine. On the last visit he was told during a DPF regen the oil can be become thinner causing excess burn. It's likely that the owner is doing short journeys that promote active regens and is switching off mid active regen.
6-10-2018: Report of 2016 Honda CR-V 1.6iDTEC 4WD needing new front discs and pads at 18,800 miles.
23-11-2018: Report of 22,000 mile 2016 Honda CR-V 1.6iDTEC repeatedly yet spasmodically refusing to start. Sometimes after a run. Sometimes after sitting idle for several weeks. Eventually the dealer diagnosed that the 'Honda Connect Unit' (Body Control Module or BCM) was drawing power even when the car was turned off. The dealer has fitted a new battery and has ordered a new 'Honda Commect Unit'.
30-12-2018: Report of 2014 Honda CR-V 2.2iDTEC starting to use a lot of oil at 50,000 miles. Car has always been serviced by franchised Honda dealer.
7-1-2019: Reports that no updates are available to the satnav of a 2012 - 2018 Honda CR-V beyond 2017.
21-1-2019: Report of 2013 Honda CR-V 2.2CRDI auto with 44,865 miles needing a replacement high pressure fuel pump and common rail at a cost of £5,290. Honda says there was no manufacturing defect.
18-4-2019: Complaint of noisy wiper mechanism in 2016 Honda CR-V. Replaced once under warranty but replacement has become just as noisy.
26-5-2019: Report of DPF light appearing on dash of 2015 Honda CR-V 1.6 i-DTEC Manual soon after a Honda service at 59,600 miles. Dealer performed Manual ReGen and Charged £120. Then said that Manual ReGen has failed and needed to change the DPF Filter. This cost £800 and another £50 for an extra oil change. After spending around £970 altogether on the DPF Issue, the DPF light came back on again wthin a 10 days. Dealer asked for time to investigate, suspecting the sensors. Unfortunately where 'diagnistics' rely on data extracted from sensors, it does not allow for the sensors themselves to be faulty.
19-6-2019: Report of manual 5th and 6th gear failing in 2015 Honda CR-V 2.2iDTEC (must have been one of the last 2.2iDTECs built).
25-9-2019: Complaint of oil leak from sump gasket of 2018 Honda CR-V 1.6iDTEC. Undetected for a year (until its first service) and made a mess of the underside of the car but all cleaned up properly by the supplying dealer, Newbury Honda. HUK offered a £100 goodwill payment.
20-10-2019: Report of entire fuel system needing replacing on 2015 Honda CR-V 1.6iDTEC at 39k miles. Estimate £6,000, with Honda offering to pay 60% of the cost.
4-11-2019: System error reported on 2015/65 Honda CR-V 1.6iDTEC automatic at 35k miles. Formula 1 Auto Centre diagnosed fuel to air ratio problem and cleared the fault code but it returned the next day. Booked it in with Honda dealer to be fixed. There hasn't been a recall for the error, however the service manager commented that it can be a problem with this model. If it needs a new sensor it is likely to cost £300 - £400.
11-11-2019: Report of loose battery terminal connector meaning that MICU unit of 2013 Honda CR-V no longer recognises the remote keys to the car. New MICU unit is £800 + VAT + fitting.
12-11-2019: Report of GR valve failing in 2014 Hoda CR-V 2.2-DTEC at 87,000 miles. Car regularly driven long distances. Last week there was smell of Exhaust inside the car through the hot air vents, and the local Honda Garage said EGR needs to be replaced. Honda paid for it but owner had to pay fitting charge of £156.
49 Faults reported since 2-8-2012
Recalls
28-4-2014: Seems to have been a TSB to update the ECU software to help the DPF to regenerate on 2.2 i-DTEC engines.
28-4-2014: Seems to have been a TSB to replace the brake discs on some CR-Vs (not recorded with VOSA).
12-11-2014: Honda TSB on 1.6 i-DTEC engine. In cold, damp air, a silver part of mass airflow pressure sensor can be affected by moisture and gives false readings to the ECU, putting the engine into limp home mode. Cars recalled for swap to a mdified sensor.
18-09-2019: R/2019/243: Possible air bag inflator rupture. Passenger air bag may not deploy correctly. Fix: The inflator inside the passenger's airbag module is to be replaced. Build dates: 17-11-2000 to 16-12-2014.
We need your help with our latest Satisfaction Index, so that we can help others make a smarter car buying decision. What's it like to live with your car? Love it? Loath it? We want to know. Let us know about your car - it will only take a few minutes and you could be helping thousands of others.
Help us with the Honest John Satisfaction Index now