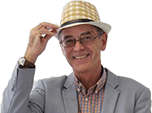 Honda Accord Coupe (1998–2002)
Last updated 30 June 2018
It's a genuine five-seat coupe with a track record of keeping its owners very happy.
Some Europeans find it too American.
Updated 30 June 2018
Seemingly no parts availabe worldwide to replace the Airbags in a Honda Accord Coupe. A reader tried everwhere.
Introduction
Owners' reviews
Comfort, refinement and effortless V6 motoring - and rare!
I love my old honda coupe