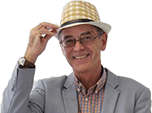 Honda Accord Coupe (1998–2002)
Last updated 24 August 2016
It's a genuine five-seat coupe with a track record of keeping its owners very happy.
Some Europeans find it too American.
Updated 1 May 2002
contact point in ignition can fail at speed causing a stall in cars built 1997 to 2000 (Auto Express 30/5/2002). Official recall 6-6-2002: Eelctrical contacts in ignition switch wear prematurely leading...
Introduction
Owners' reviews
Comfort, refinement and effortless V6 motoring - and rare!
I love my old honda coupe