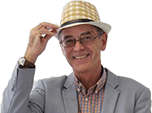 I was offered a £2000 discount on a new car - is the dealer allowed to reduce this discount because of VAT?
I just purchased a new car and was offered a dealer discount of £700, plus a dealer partner discount of £1300, making a total of £2000. The invoice shows a reduced amount, which when queried, was advised that it was less with VAT. The VAT charged doesn't include the VAT on the above figures, so it looks as though they are charging the VAT but it is not on the total VAT bill for the car. My understanding is that VAT is not due on the discounts given. Can you clarify this, please?
Asked on by Phil

Answered by
Honest John
You are presumably a private buyer. So VAT is charged as an element of the price you pay. Whether that's the result of discounts or dealer volume bonuses is irrelevant. It's still a component of the price you pay.
Similar questions

Under The Status of Forces Agreement (SOFA) British military personnel and civilian support staff serving in Germany are entitled to purchase a new car (New Means of Transport) free of VAT. Once the car...

In a recent Telegraph Motoring section, 'Mr. Money' stated that "making VAT payments used to be optional, now it is legally avoidable." Both statements are incorrect. The idea that HMCR would allow any...

If I was to buy an unregistered car that is VAT qualifying, does that mean I need to pay VAT on top of the sale price. How can I tell the year of the vehicle?