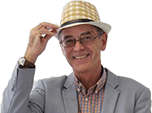 Should my son swap his Toyota Yaris Hybrid for a diesel car?
My son has a three year old Toyota Yaris hybrid - he's worried that resale value in a couple of years will be affected by new electric car technology. He does about 10,000 miles a year and it gets 62mpg. I think they'll get more popular and resale will be reasonable but he's concerned and thinks he may be better off with a five year old diesel Volkswagen Golf. Please advise.
Asked on by Amanda Sutton

Answered by
Honest John
You are correct. The opposite to what he thinks will happen will take place. He's got the right car already. Completely barmy to think about swapping to a diesel, which, if it's five years old, will not be EU6 and will therefore be banned from many cities. centres.
Related models

Comfortable and quiet on the move, enjoyable to drive. Nicely trimmed with great attention to detail. 1.4 TSI sweeter to drive than a diesel.

Enjoyable to drive. Economical engines. Spacious. Available with a smooth and economical hybrid engine.