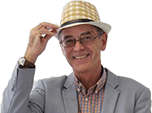 Could you suggest a powerful, practical, cheap to insure car?
I'm looking at buying a used car to replace my current 1.0-litre runaround as I crave a bit more power. I've been looking at a 1.4 Golf GT TSI, which costs around £2500. I don't have the money yet, but I will in a couple of months. I can only find a few advertised below £3000, which is my maximum budget. It costs £1300 a year to insure with one responsible additional driver, which is actually less than I paid for my current car for the first year. My main problem is that I can't find any cars with a 0-60 of between 7-8 seconds and a top speed of around 140 mph, as well as having a decent amount of equipment and being practical (five seats, decent boot). I would buy the Golf GT now in a heartbeat if I could, but it's looking highly likely all the good ones for low price will be sold by the time I get round to being able to afford it. Do you have any alternatives?
Asked on by William Brandrick

Answered by
Honest John
Avoid the model. Had the chain cam 1.4 TSI and if it's 140PS or more it had the unreliable Twincharger engine. That's why they are so cheap and why so few are for sale. Most of them have broken and weren't worth repairing. The VAG 1.8 20v 180PS engine fitted in the Audi TT, SEAT Leon 20VT and some later Golf GTI and Audi A3 are a better bet.
Honest John recommends

– find and buy your perfect car, in just a few clicks
Similar questions

I purchased a 2012 Volkswagen Golf 2.0 TDI Bluemotion that had done 44,000 miles from a Volkswagen used car dealer. Within the first month, I noticed that the interior light and windscreen washer weren't...

I'm looking to replace my car with a used Estate/SUV and at the moment am discounting all VAG diesels because of the doubtful emissions fixes. Am I safe to consider any of the VAG diesels on the used market?

I have a fair budget for a used car, preferably a petrol hot hatch with reasonable MPG consumption and also suitable for everyday car use. I am thinking of something up to a 2.0-litre engine. I am looking...