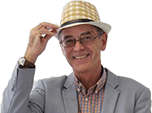 Are touchscreen systems just as distracting as using a mobile phone while driving?
As the law is now taking a tougher line with drivers using mobile phones while on the move, are the same sanctions being used with those who use in-car touchscreen features, as are being found in more and more new cars? Are they not potentially just as distracting as a mobile phone?
Asked on by Andrew Wright

Answered by
Honest John
More so, most especially when they don't work. That is extremely distracting. But because touchscreens actually control some of the basic functions of some cars they are simply being treated the same as control knobs.
Similar questions

When driving on motorways or dual carriageways recently on a number of occasions I have had to avoid an incident as drivers just move straight on to the roadway without indicating or consideration of those...

Yesterday, my neighbour received a letter accusing him of using a mobile while driving. It was a vehicle he has never owned or drove, what is his next step?

The letter from A.S. of Berisford regarding a rolling obstruction caused by a G-Wiz on the A4074 reminded me of two very sensible laws that applied to traffic during my time with the BAOR. The first was...