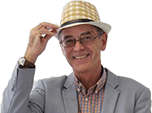 Can I reject my Mercedes-Benz GLC over its steering judder?
I recently purchased a new Mercedes-Benz GLC Coupe AMG Line; however, I have noticed a judder when turning or reversing the car on full steering lock. The dealer says they have had four GLCs in this week with the same problem and the only solution is to put winter tyres on. This is obviously a fault with the GLC model. Can you tell me what I should do?
Asked on by Tracy Reid

Answered by
Honest John
Similar questions

I have just taken delivery of a Mercedes-Benz GLC on 10 March 2017. I've experienced some terrible crabbing as per reviews. What is the best way to proceed?

My Mercedes-Benz GLC Coupe 220d is crabbing in reverse. I read with interest that I am not alone and that this is a common problem with this model. Mercedes have tried it on with me saying I should pay...

Six weeks ago I bought a 2011 BMW 530d Touring with 99,000 miles from a non franchised dealer. The car has developed brake judder which was not evident at the time of purchase. Assuming it is the brake...
Related models

Brilliant ride quality. Sharper to drive than most SUVs. Beautiful cabin design and plenty of interior space. Diesels are quiet. Revamped with Mild Hybrid in 2019.