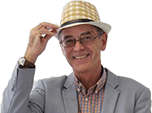 Small car with comfortable ride?
My 2010 Honda Jazz and local road surfaces is not helping my chronic back problem. Is there a more comfortable used car you could recommend? Older higher mileage models will not be a problem as I will only be using the car as a runabout (wife has a new car)
Asked on by waterburst

Answered by
Honest John
The suspension of a Jazz isn't great because it does not have much travel. If it's on 15-inch wheels with 60 of 65 profile tyres it's worth dropping the tyre pressures a bit (not lower than 28PSI all round; I use 30PSI all round on everything). I dropped the pressures of a new HR-V to 30 all round and it transformed the car's ride. Still no good, look at something French like a Citroen C3, but make sure it comes on 15-inch wheels with 65 profile tyres. An oddball small car that rides exceptionally well for its size it a Chevrolet Spark.
Related models

Neat looking small hatchback. Uses some of the same engines as MINI. 1.6 HDi is the best in the range. Excellent ride quality.