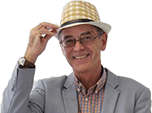 Which comfortable, economical car for a daily 160-mile commute?
I commute 160 motorway miles a day to and from work, and currently drive a 2004 Vectra 2.0DTi. It's an ok car, it seems happy enough to do 70mph in a straight line and, in return, gives me 47mpg consistently. I am thinking about replacing it as the mileage is growing and I'd also like to improve on the mpg. I am not particularly fussy about what car to go for - it just needs to be reliable and economical. I would consider a smaller car to improve on the mpg, my only potential problem would be leg room for both myself and passengers - I am six feet six inches tall.

Although I am fortunate that I live in Northern Ireland and commute to the Republic (therefore can get diesel at EU1.22/£1 per litre), economy is the name of the game here, with the price of diesel somewhat volatile still. What would be the most economical car that would suit my needs? It can be new or nearly new. The Vectra would be px'd and, I presume, would get around £2000. If that is the case then I have a further £8000 to spend.
Asked on by simonguinn

Answered by
Honest John
Focus 1.6TDCI. Better to go for a 90 without a DPF than a 110 with a DPF, because DPFs seem to only last about 100,000 miles. The car should do 55 - 60mpg.
Related models

Much improved 2004 Focus. Great to drive. Comfortable and well laid-out interior. Wide range of engines. Low emission ECOnetic versions offer 55mpg +.

Far better than previous Vectra. Now with decent handling and an excellent ride. Plenty of safety kit. Roomy in the front. Big boot. Good looks.