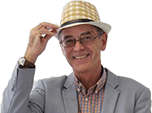 Why is the fuel consumption on my 308SW so high?
I run a 2009 Peugeot 308SW 1598cc petrol. I have been very pleased with it, apart from the fuel consumption which has never exceeded 40mpg even on a long run, including motorways. I only do about 5000 miles a year so it's not breaking the bank, but nevertheless I am disappointed that it does not offer better fuel consumption. Am I wrong to expect any greater mpg, or do you think something needs attending to?
Asked on by RM, via email

Answered by
Honest John
We have a facility for drivers to submit their mpgs into a databank. The real life average for the 1.6VTI in a 308SW is just 32mpg so you are actually doing better than average. You might improve this a bit by running on Shell V-Power Nitro Plus, which is more expensive but can actually be cost effective, as well as keeping your fuel system cleaner and giving more power and torque. The databank is here: honestjohn.co.uk/realmpg/peugeot/308-sw-2008/
Similar questions

Can I reject a used car if the fuel economy is very different from what I was told?

Why do summer and winter mpg figures vary?

I've recently purchased a Volvo S40 2.4-litre petrol. What mpg should it get? I'm currently getting 26mpg and 30mpg on a run out.
Related models
Versatile update of 307SW on 308 floorpan. 3 x Isofix sliding, folding centre rear seats. Excellent handling. THP 150 6-speed best.