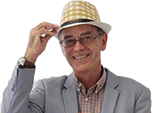 Why does my Real MPG change from summer to winter?
Why do summer and winter mpg figures vary?
Asked on 24 October 2017 by george everitt

Answered by
Honest John
Because engines are colder when first started in winter and take longer to reach operating temperature during which period they run at an enriched mixture and therefore use more fuel. This is felt most on cars used for short distances. On long runs of 100 miles or more there is very little actual difference.