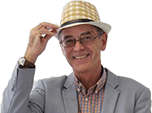 Can the police prosecute people for warning other drivers of speed traps?
You mention that it is not illegal to warn approaching drivers of the hazard of a speed trap, unless the person warned was in fact already speeding. I remember reading recently of a speed trap set up where, in addition to a number of speeders caught, those who had given warning of the speed trap were charged with "Improper use of headlights." Is that legal? Is an offence committed when one flashes one's lights at another driver, with the exception that you have already mentioned?
Asked on by JI, Wallingford

Answered by
Honest John
Angry police can issue fixed penalties for imaginary offences and if the drivers are stupid enough they simply accept them. If they take this to court and demand proof of an offence, unless the police can prove that the oncoming cars actually were speeding (which they have sometimes been able to do) the case gets thrown out and the police get rebuked.