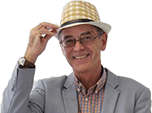 Should I bother with fully comprehensive insurance on an old Peugeot of little value?
I own a 1999 Peugeot estate car, which I inherited seven years ago. At the time I obtained a valuation, for probate, from the Peugeot garage that had been servicing the car for several years. They said they would give me £1000 and expect to sell it on for £2000. I hate to think how little it must be worth now, but it still goes without trouble and it would cost me a lot more to buy a replacement, even though I have to pay over £200 a year in road tax against £35 for a modern hatchback. My question is this: because of its low value the car would presumably be written off by any insurance company if it sustained even £1000 worth of damage. Is it therefore a waste of money to take out comprehensive insurance rather than third party, fire and theft?
Asked on by CB, via email

Answered by
Honest John
It would be if the premium was more, but ironically third party private policies usually costs more because there are proportionately more claims on third party insurances. So check that third party would actually be cheaper before switching.
Similar questions

I've noted that to insure my car, which is 10 years old and is worth about £1000, costs the same as insuring a similar size car and engine that costs £12,000. In the event of a write off, I will get back...

How much is my premium likely to go up following a minor at-fault bump?

We recently bought a 2008 Volvo V50 SE Lux as a replacement for my wife's 1997 Volvo S70 CD. The new car has a 2.4i petrol engine, whereas the old one had a 2.5 turbo petrol engine. I spent many hours...