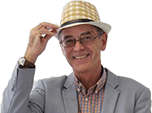 Is my 2006 BMW 335i\s 228g/km emissions rating accurate?
I have a 2006 BMW 335i SE Coupe E92. My V5C shows the CO2 as 228g/Km but all the calculators I have used show 218. Any ideas? Could this be the result of having fitted 19-inch wheels?
Asked on by RogerD

Answered by
Dan Harrison
As far as I can see, the highest CO2 emissions that the 335i has ever had in the E92 Coupe is 221g/km. Recent 3 Series revisions have brought these figures down even further. It's quite possible that the DVLA has made a mistake and put 228g/km, when they meant 218g/km - and it makes a big difference. BMW would have done all they could to keep the 335i under 225 g/km, as this would have bumped it into the highest road tax band at the time (225g/km). Whether you'll be able to get them to change it is another matter. What appears on a V5 is usually set in stone.
Related models

Superb to drive. Great handling and steering. Upmarket image. Economical diesel engines culminating in amazingly efficient 320d Efficient Dynamics at 109g/km of CO2.