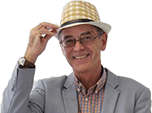 How do I check the EU exhaust rating of a car I want to buy?
I have been offered a second-hand Volvo V90. The dealer says they cannot confirm its EU exhaust rating but has given me its VIN to check. How do I do that?
Asked on by Joh Law

Answered by
Dan Powell
Similar questions

I have a 2006 BMW 335i SE Coupe E92. My V5C shows the CO2 as 228g/Km but all the calculators I have used show 218. Any ideas? Could this be the result of having fitted 19-inch wheels?

My Volvo V90's start-stop facility frequently refuses to work. Is this a common fault?

I am considering buying a new Volvo V90. I have read numerous reviews and had a test drive. I note that in addition to the standard suspension set-up there are two (cost) options available - rear self-levelling...
Related models

Beautifully finished cabin. High level of standard equipment. Extremely impressive safety technology.