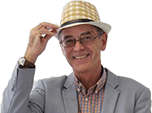 Am I required to supply the name of the driver of my vehicle after a parking enforcement notice arrived?
Regarding an APCOA Parking Enforcement Notice at East Midlands Airport, I have been asked for £100 for dropping off/picking up in a no stop zone - "The Alleged contravention Breach of the terms and conditions of use of the airport roads and infrastructure and signs clearly displayed throughout the area."

I am the owner of the said vehicle, but was not the driver. Do I by law have to disclose the name of the driver? Should the driver pay the fine as this seems excessive (fine reduced to £50 if paid in 14 days - but letter late arriving) given that it was less than a minute, the engine was not turned off, handbrake not applied and no traffic inconvenienced?
Asked on by RB, via email

Answered by
Honest John
For contravention of a private parking contract you are not yet compelled by law to disclose the name and address of the driver, but under the Protection of Freedoms Act 2011 Clause 56 you will have to from 1-10-2012. There may be special rules for airport security, but these would have to be enforced by the police.

Of 1,800,000 penalty charges issued by members of the BPA last year, 845 resulted in commencement of court action, 49 actually went to court and BPA members won 24. Those are the odds. Basically persecution of drivers parking on private land has become one of the biggest moneymaking scams in the UK, netting about £65,000,000 a year and likely to net closer to £125,000,000 a year once the new law comes into force. The government has simply given this nice little earner to the clamping gangs it abolished in the same legislation.