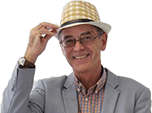 Why does Stansted Airport penalise people for using its drop-off area?
I would like to draw readers attention to an issue at Stansted airport, where motorists are being ripped off for briefly leaving their cars in the drop-off areas to help elderly or incapacitated people to the terminal building entrance. Signs clearly indicate that a 15 minute maximum stay is allowed. As soon as the driver walks away from the vehicle a tow truck appears and swiftly lifts the front wheels off the ground, thus incapacitating the vehicle. The tow truck operators then inform them that £180 is payable to release the vehicle which has not moved from the spot it was parked in. The company employed by the airport to carry out this function is registered as a scrap metal dealers. Many other people have also been caught out by this at Stansted and Luton airports.
Asked on by JG, Westcliff on Sea

Answered by
Honest John
This is standard at most regional airports, including Luton and Newcastle. I took four journalists from the business terminal at Stansted to the public terminal and still had to pay £2 just to drop them off. That's how it is. Nothing is for nothing except, surprisingly, at London Heathrow and London Gatwick, where pick ups and drop offs are still sensibly free.