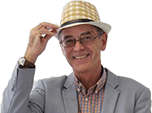 Why won't APCOA explain after overcharging me for car parking?
I would like to draw attention to my treatment by APCOA at Exeter Airport. Last year I pre-booked airport parking for five days and on return found that I had paid more than for the current offer for seven days. I wrote to APCOA, twice by email, once by letter and received no acknowledgement or response. A few weeks ago I pre-booked again but had to extend my stay.

On exit I was charged for the full stay without any deduction for the pre-booking. My car registration was printed on the ticket used in the machine. I complained and received a refund without any apology or explanation. I wrote again asking for an explanation but have no response. I wonder if there are others having the same experience? If so, it seems to me that the policy is to charge for the whole stay and it's up to the client to ask for a refund. This clearly unfair and is not as described in the terms and conditions supplied with the pre-booking.
Asked on by DC, Brushford,

Answered by
Honest John
You got your refund. Writing to a car parking company "asking for an explanation" is a complete waste of energy because you will almost inevitably never get one. Companies do not employ people to answer such letters. No one has the time.