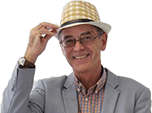 Do 'snow socks' work?
I would like to ask if you have any experience of 'Snow Socks' for winter driving, that fit over the two driving wheels of front or rear drive vehicles as an alternative to snow chains? My vehicle was in a Saab main dealership this week for service and this product was being promoted. I have a SAAB 9-3 Aero estate and the appropriate sock for my front tyres was retailing at approximately £64.
Asked on by MG, via email

Answered by
Honest John
They work well, like winter tyres, by picking up loose snow and using snow against snow to provide traction. But you have to take them off as soon as you reach a solid surface or they get ripped to shreds. And you may find the end of the car not fitted with them becomes uncontrollable.
Similar questions

I have a 2011 BMW 1 Series Sport. As you will know, rear drive BMWs are not much good in the snow. I live on a sloping road with a right-angled bend part way up and have a sloping drive. I can and do clear...

I saw your recent reply about snow socks. I have a pair of AutoSocks, which I have used three times. In January I travelled twenty-six miles in them on partially gritted and very snowy non-gritted roads....

Do you have a view on the worthiness of Snow Socks as advertised on www.snowchains.co.uk please?
Related models

More of the same. Modernised with sharper looks. Quick 2.8 twin-turbo. Strong diesels. Spare parts still readily available.