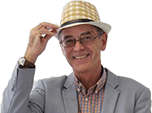 How can I improve my BMW 1 Series' performance in the snow?
I have a 2011 BMW 1 Series Sport. As you will know, rear drive BMWs are not much good in the snow. I live on a sloping road with a right-angled bend part way up and have a sloping drive. I can and do clear the drive and the local Council sends a large tractor with a plough for the road. It's not that much help, simply compacting the snow with its huge tyres and merely taking off the top surface. I've been wondering what would be best to improve this BMW trait. I've looked at Snow Socks but don't fancy the inconvenience of fitting and removing them. I've also pondered long and hard over winter or all weather tyres. Which brand would be best, and rear wheels only or all four corners?
Asked on by JG, Tarporley

Answered by
Honest John
Try Goodyear Vector 4 Seasons, which got me up a 1-in-3 hard packed snow covered ski slope and also drove well on normal roads in summer temperatures so you can leave them on all year round. Do not ever dream of only putting cold weather tyres on one end. I once saw a hearse so fitted, but when that spun off the road in the snow one of its passengers was past caring.
Similar questions

We are senior citizens living in a pea shingle road on a slight hill and have trouble getting out in snowy conditions. We are considering chains or autosocks or an economical 4x4. We are about 300yds...

I purchased 2 pairs of snow socks, one pair for my Skoda Octavia (front) and the other pair for my wife's Mercedes-Benz C200 estate (rear). After approximately 30 miles over four days the Skoda socks have...

I have a set of winter tyres 165/70/R13/79T on a Peugeot 106 and want to know what other makes and models of cars they will fit.
Related models

Great range of diesel and petrol engines. High-tech yet intuitive nav and media system. Slick ride and handling.