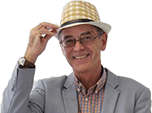 Passat poor in snow
I have owned Volkswagen Passat estates for the last 15 years. They have all been good in the snow. My current model is a 2-litre TDi fitted with Contisport 235/45 ZR 17 tyres. The traction in snow is appalling. Any help please?
Asked on by liz

Answered by
Honest John
It's the ridiculous tyres. Get a set of 16" wheels and fit them with 205/55 R16 winter tyres.
Similar questions

With regard to fitting winter tyres, would this affect my insurance premium?

I noticed that you have endorsed the use of snow tyres recently. I have been Michelin Alpin, M + S rated tyres in winter since 1997 and swear by them. However, I have seen reports in the press that some...

Please can you remind me the recommeded websites, and the relative advantages of tyre change, or complete wheel change for winter tyres?
Related models

Spacious and comfortable. Wide range of engines. Big, boot with lockable seatbacks. Generally better from May 2008 onwards.