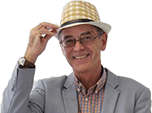 What can we replace our Renault Scenic with?
We are trying to replace our "high seated" Renault Scenic with a modernish, secondhand medium sized MPV with a five-speed automatic transmission (and easy access of course). What options are realistically available?

Further, what are the practical differences between automatic and semi-automatic transmissions? No one has been able to explain satisfactorily.
Asked on by Gosport John

Answered by
Honest John
I don't know of any with 5 speed autos. Old shape C-Max 2.0 litres were 4-speed or twin clutch Powershift. Toyota Verso Multidrive S are CVTs. The latest Scenic 1.5 diesel auto has a twin clutch autobox.
Explanations of the different types here:
www.honestjohn.co.uk/faq/automatic-transmissions/
Honest John recommends

– find and buy your perfect car, in just a few clicks
Similar questions

We have driven automatics for the last 30 years. 25 years with Toyota and no real problems other than disappointment in my wife's Yaris multimode "automatic" gearbox. I am about to change my first generation...

I have had a Zafira for 7 years and liked it, ready to change but money is tight any suggestions of similar cars or good deals, even for new Zafiras. Trading an 04 reg 1.8 Zafira Life.

Bought my wife a Xsara Picasso Desire 2.0l Diesel in 2006 - 05 plate with 500 miles - now done 41k and next May will be eight years old which you indicate might be when problems start. Apart from Citroen...
Related models

Far better than the previous model. The Grand model seats seven. Practical and versatile. Excellent crash test rating.

Enjoyable, well-equipped, versatile seven-seater. Especially good as a D-4D diesel. Five rear seats fold into the floor. Supremely safe.