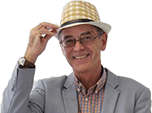 Is my Hyundai dealer clearing old stock by insisting I take a new i10 in July rather than waiting?
The fact that over the last nine years I've bought a total of seven Hyundais from the local main dealer (TWG, Northwich) is probably indication enough of my complete satisfaction with both their service and sales, but their proprietor's insistence on my taking delivery of a new i10 in July/Aug rather than waiting for the new 61 reg makes me wonder if there is some (possibly number of units sold related) dealer-bonus influencing his attitude?

Whilst writing, I wonder if you have any thoughts on why my Porsche 996's mpg should seem to vary with atmospheric conditions? As my driving follows an unvarying pattern I can't imagine any other variable responsible for consumption varying from 26 to 32 mpg: the latter figure often obtained with the weight of a full tank.
Asked on by HD, Middlewich

Answered by
Honest John
In answer to your first question, definitely yes. In answer to the second, my Fiat 500 does 48-49mpg in the winter and 55-56mpg in the summer. So it's definitely better to run in warmer ambient temperatures.
Similar questions

Why do summer and winter mpg figures vary?

I have very recently passed my test and am due to start new job in two weeks time. I will be commuting 500 miles a week, so need something with great MPG which can handle motorways. It will also need to...

Accompanying my new job is a 18000 to 20000 mile annual commute, mainly on motorways but also occasional A roads. I have a budget of up to £11500 but more important than the initial outlay is my main...
Related models

Cheap to own. All models have aircon, five seatbelts and flat folding rear seats. Rides and handles quite well for its size. 99g/km Blue model from early 2011.

Quick, sharp and fun yet also docile in traffic, comfortable and comparatively practical.