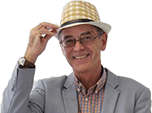 Why won't Hyundai replace our i20's key which has broken under warranty?
At the end of January last year I purchased a new i20 from my local Hyundai dealer. All was going great until about a week ago when my wife noticed the key (it's the jacknife type that flicks out when you push a button) had fallen out of the fob part. Luckily, she was not too far from home and managed to get the spare. The car has done less than 2,000 miles in under nine months and one of the reasons we got this car was because of its five-year warranty. When I visited the parts/service department I was told that the warranty did not cover keys. I would have thought that a key would last longer than nine months. They want to charge me £259 for a new key. Please could you advise what I can do next?
Asked on by AW, Farnham Common

Answered by
Honest John
Similar questions

I have lost one of my sets of keys for my Ford Focus Estate and need to have them replaced. What's the best way to do this?

I'm a learner driver with my own car. My dad attached a magnet to my spare key so he put it on the fridge. My car now won't start with the spare key. Is this just coincidence or is it the magnet on the...

I've just bought a Peugeot 207. It only came with one keyfob, which is all falling apart. I can get new keys and fobs but they need programming to the car for the immobiliser. Where is the best place to...
Related models

Easy to drive and refined. Very well built. Five-year warranty as standard. Neat and tidy styling. Decent room in the back seat. Good economy from entry-level 1.2-litre.