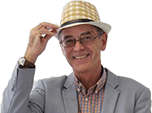 Rejecting a car.
I purchased a new car from a dealer Jan 2010, the car started showing defects April/June 2010. Defects being:

-Rattling window
-High pitched whirring noise when when pressing the accelerator (when the car is cold).

The car has been in and out of the garage circa 30 times (using 2 garages), trying to fix the problem and it's still occurring. I didn't know that I was able to reject the car until recently (as I was told that the only option was to repair), now I'm scared that because I've had the car so long it will cause problems in rejecting the vehicle.

The fault is intermittent however the garages have replaced 5 parts on the car since receiving it in January(alternator belt, water pump twice, auxiliary belt, i'm not sure of technical name but all the parts that drive the alternator belt were also replaced). The current mileage on the clock is 11,000.

Another worry is that the dealer I bought the car from started to become obtrusive and unhelpful, so as recommended by Fiat Head Office I started using another Garage to try and fix the faults.

Would this be detrimental to my case even though the dealer who I purchased the car from has had the car over 10 times to fix the problem?

I'm really fed up of getting in the car and hearing the problems, I'm even more fed up of battling with the dealers to try and get it fixed.
Asked on by MHB22

Answered by
Honest John
Given the history you may be able to quote the Supreme Court ruling Clegg v Olle Anderson (trading as Nordic Marine) 2003. But if it goes to County Court the matter could be long and drawn out and could cost you £20,000 in legal and court fees with no guaranteed of a successful outcome. See:
www.honestjohn.co.uk/faq/consumer-rights/
Similar questions

Is there a time limit on rejecting a new car as unfit for purpose?

Both doors were replaced on our 2013 Ford C Max and now the alarm keeps going off at night. We get error messages for child lock malfunction, service required, drivers back door open (then the door jams...

I recently bought an Audi A4 Avant 1.8SE from a dealer. It was registered in 2002 so I assumed (incorrectly) that it was a B6 model and priced it accordingly. it was priced at £3795. It had completed 71,000...
Related models

Funky looks and desirable image. Faithful to original. Easy to drive in town. TwinAir and Multijet emit less than 100g/km. Suspension improved from 2010.