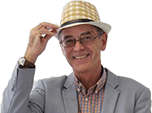 Fiesta heating problem
I've just got my car back from having an MOT and my heating has noticeably deteriorated, prior to the MOT it was working perfectly.

On the heating dial, I used to have it one click in the red and it would be comfortably warm, since getting the car back, even when it's on full it's just about warm.

I phoned the garage who had done the MOT and they said it sounded like the 'valve' had gone and it would be £80 for a new valve + £45 fitting/labour = £125.

Sounds a bit steep to me, I bought a Ford as parts were supposed to be cheap?! I am female and certainly no mechanic, can't help feeling as though I'm being conned here.
Asked on by HonestGal

Answered by
Honest John
Will be the valve between the engine coolant pipes and the heater matrix. Common failure on the Fiesta. More likely to be due to the fact that you are now using the heater after a summer of not using it. Not due to the service.
Similar questions

My car looses a lot of water due to something being wrong with the seal for the box where the spark plugs are found. Water gets to the spark plugs and now there is rust all over. I was gonne let it be...

I have a Renault Clio MkII. The indicators and windscreen wipers start on their own. They also go at different speeds than they should.

I have a problem with the clutch pedal on my 2004 Ford Focus 1.8 TDCi staying on the floor occasionally, causing no disengagement of the gears. I lift the pedal up with my foot and clutch works again,...
Related models

Good handling and comfortable ride. Tidy design. Reasonably spacious. Plenty of choice second-hand. Good reputation for reliability.