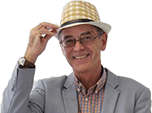 Which petrol should I choose?
I run a Ford Mondeo 1.8 estate (Dec 2005). It has done 55,000 miles. I cover around 5,000 miles per year - much local but with 300 mile motorway journeys three or four times a year. I really like the car and want to keep it for as long as practicable.

Carrying on a habit from my previous car (it had carburetor problems) I have been using Shell V-Power petrol.

Am I wasting money buying this or will I get a sufficient increase in mpg and/or longevity to compensate for the extra pence per litre? And if not, what would you recommend as a half way house between V-Power and ASDAs cheapest that would best meet my objectives?
Asked on by frankh

Answered by
Honest John
V Power should keep the fuel system clean. It does for my car.
Related models

Very good to drive. Comfortable on long distances. Well built interior. Good value as a used buy. TDCi diesels offer great economy. Huge estate versions ideal for load lugging.