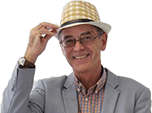 Water ingress to boot
I purchased this vehicle new from a local dealer just over three years ago.

Over the last 18 months I have returned it to the service department on four occasions, because of large quantities of water entering the boot when it is parked in the rain.

I have just mopped one litre of water from it. Apparent causes have been leaves blocking drainage grills, a kinked drainage tube and a leak around the aerial. Do you have any ideas? If they are unable to fix do I have the right to ask for a replacement vehicle of similar age, specification and condition?
Asked on by Paul McCarthy

Answered by
Alan Ross
No, after three years you don't have the right to a replacement. I've had no previous reports of these leaks on the RC. Will now add to Car-by-Car breakdown. Kinked or blocked drains or poor seals are the most likely reasons. You could try silicone grease on the seals.
Related models

Electrically folding hard top version of the MX-5. Just as good to drive as the standard fabric roof model. Top build quality.