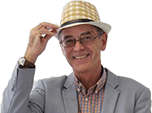 The passenger footwell of my Skoda Yeti fills with water after rain - is this a pre-existing fault?
I purchased a 2009 Skoda Yeti in June 2017. There have been no apparent issues with it until the last month or so, when the passenger footwell fills with water after rain. Having looked on the internet, this appears to be a common fault with Yeti. I have contacted the supplying dealer and they say there is nothing they can do as it was sold with a three month warranty and, even if it was still under their warranty, it excludes water damage. Surely this is a pre-existing fault on the car. Your help would be appreciated.
Asked on 5 December 2017 by paul wiseman

Answered by
Honest John
The reason is almost inevitably that the bulkhead vent well drains either side of the vent well have become blocked with leaves, leaving rainwater nowhere to go except via the pollen filter into the car. The pollen filter seal may also have deteriorated and/or the pollen filter may be cracked or otherwise displaced.
Similar questions

I have a 2009 Honda Civic. Water is coming from the vent at the passenger's footwell and from the air con. There is also a lot of water on the driveway. Any idea what's causing this?

I was under the assumption that all cars were fitted with pollen filters, but I find no such filter on my 2015 Dacia Sandero. It doesn't have air con, but there is a removable cover in the driver's footwell...

I cannot find the air conditioning pollen filter (nor can any body else) on my 2006 Nissan X-Trail. Can you help because the unit is starting to smell!
Related models

Unique styling. Solid build. Excellent petrol engines including frugal yet peppy 1.2 TSI. Good space in the back. Frugal 1.6 TDI Greenline can return 60mpg+. Much loved model.