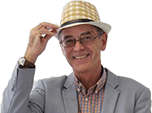 Colonel Blinkered
I have read your column avidly for many years but today's response to D.E. of White of Roding is enough to put me off you for life! This is the sort of response I would expect from 'new' Labour, or even the BBC, that is unless you are one of a minority of freaks who can quote their height and weight in metric units! Why aren't you quoting fuel consumption/acceleration etc in metric if this is what you believe in? The Duke of Wellington would seem to have wasted his time on your behalf!
Asked on by

Answered by
Honest John
You are making a fool of yourself. If you don't appreciate the benefits of metrication you are living in the 19th Century, not even the 20th Century, never mind the 21st Century. We have been in the digital age for 20 years now, as you should know, because you contacted me by e-mail, not by a letter with a penny black stamp. The only curiosity is the universal adoption of tyre diameters in inches yet tyre widths in millimetres.
Similar questions

Why are kilometres more logical than miles?

I own a Suzuki SX4 which I bought new in April 2016. The car today has been excellent. To date I've done just over 20K miles. In early October I phoned my local garage to tell them my charging light was...

Both doors were replaced on our 2013 Ford C Max and now the alarm keeps going off at night. We get error messages for child lock malfunction, service required, drivers back door open (then the door jams...