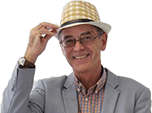 Guilt of motoring writer
After 50 years clean licence I got caught doing 36mph past a camera. Should I just pay up or go to Court? I am, of course, guilty.
Asked on by

Answered by
Honest John
Pay up. You have admitted it to me so you know you did it. If they give you the option of a speed awareness course, take that, however inconvenient, and keep a clean licence.