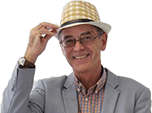 Blow by blow account
Just a short note to see how you are getting on with the Alcosense Elite breathalyser we sent you for trial? Do you need any more information?
Asked on by

Answered by
Honest John
Well. It works. I've tried it mornings after and got zero. I've tried it late and night more than an hour after the last drink and got 'Lo'. So I seem to metabolise well.