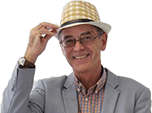 One for the road
In relation to your reply about home breathalysers, your readers should be aware that such kits are prone to false negatives (and false positives for that matter). Irrespective of what concoctions you take in an effort to counteract the after effects of alcohol, the liver still takes 1 hour to dissipate 1 unit of alcohol (1/2 pint, glass of wine, tot of rum etc.). There is no such thing as 'hair of the dog' and copious amounts of black coffee or antioxidants will not affect this process. The only ways to ensure not being over the prescribed limit is either not to drink/drive at all or to undergo a blood/urine laboratory test.
Asked on by

Answered by
Honest John
Except that they were tested by 5th Gear and Alcosense repeatedly gave the same performance as police breathalysers. 8 hours is 8 units of alcohol, anyway. 4 hours is 4 units. Drink 2 glasses of wine with a meal over 3 hours and you will have dissipated all the alcohol. I'm not talking here of alcoholics. Just moderate drinkers.
Similar questions

Is there an alcohol test meter you would recommend, please? I seem to remember there was one described in your column only a few weeks ago. What was that one, please, and is it the one you would recommend...

Just a short note to see how you are getting on with the Alcosense Elite breathalyser we sent you for trial? Do you need any more information?

As a family we have always been aware that drinking and driving don't mix. A family member will give up drinking for the evening and ferry us about. Recently my daughter was stopped by the police and given...