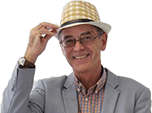 How far should a Renault Zoe travel on a full charge?
I've just bought a 2014 Zoe 22kWh with 35,000 miles on the clock. The range is 55 miles at 100 per cent charge - is my local Renault dealer having a laugh when he says that's reasonable?
Asked on by Steve Barber

Answered by
Honest John
A 22kWh battery has a limited range anyway. NEDC 70 miles to a max 130miles; realistically 70-80 miles and in the winter that would be significantly reduced. Additionally, the capacity of your 22kWh batteries will have reduced over five years and 35,000 miles.
Related models

Sensibly priced compact four-seater electric car. Cute and funky styling. Punchy and smooth to drive around town. Range increased to 180 miles from 2017. Zoe from 2020 has range up to 241/247 miles.